One of the most common causes of wet basements is poor grading, which can cause the pooling of water around the perimeter of your home and the build-up of hydrostatic pressure against your home's foundation. If you have flooding or standing water in your yard after heavy rain (or several rainy days), you may need to consider improving your grading or drainage.  We can analyze your yard's drainage and grading issues and recommend a solution to ensure your yard stays healthy and water stays away from your foundation.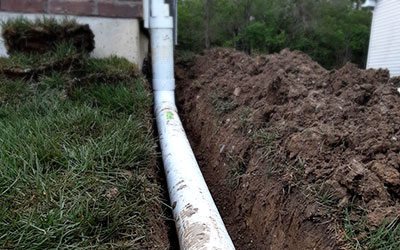 Your local basement waterproofing experts
If you're looking for an experienced, reliable waterproofing or foundation contractor, we will work with you until you are 100% satisfied. Schedule a quote today.