Does your basement leak during heavy rain?  One of the most common water problems is basements is leaking foundation cracks.
Unfortunately, when water starts to leak through cracks in your basement walls or floors, it can quickly lead to very serious flooding in your home.
The good news is our professional technicians can perform foundation crack repairs from inside your basement, without having to dig up the foundation on the outside of your home.
Cracks in your basement wall can be fixed by filling them entirely with urethane grout injection. The urethane grout expands on contact with water and air up to twenty-five times, sealing the crack and keeping your basement dry.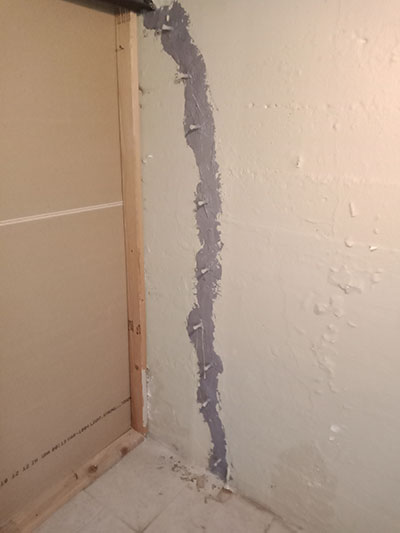 Your local basement waterproofing experts
If you're looking for an experienced, reliable waterproofing or foundation contractor, we will work with you until you are 100% satisfied. Schedule a quote today.