Before discussing waterproofing products and systems, we first need to understand why you have water in the basement. Your basement constantly faces the pressure of the soil around it. That soil contains water, which builds up against the foundation walls adding pressure as the water flows to the area of least resistance. This situation is exacerbated in areas with high groundwater or during a heavy rainstorm. Obvious openings like basement windows can leak, but water can also seep into your basement through cracks in the walls or through the basement floor. Wall and floor cracks, which are most often caused by foundation settlement, provide a path through which water can find its way into your basement. Even tiny spaces between the foundation footing and the wall can become a problem.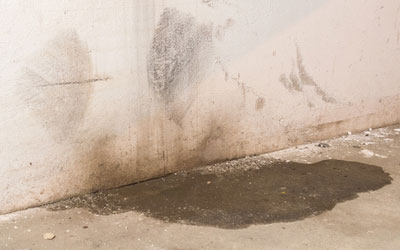 The good news is that our basement waterproofing systems can resolve of all these problems. Call us today for a free consultation. One of our waterproofing specialists will inspect your home, answer all of your questions, and provide a free, no-obligation estimate.
Quality Waterproofing is a veteran-owned company, serving Dayton & Cincinnati since 2005.  We have repaired thousands of basement and foundation leaks, and look forward to assisting you with your waterproofing needs!
Your local basement waterproofing experts
If you're looking for an experienced, reliable waterproofing or foundation contractor, we will work with you until you are 100% satisfied. Schedule a quote today.